In the past week I've been to two exhibitions which were aimed at children. Both exhibitions were great one for children and another by school children. I happened to be passing Draiocht in Blanchardstown and came across the exhibition 'A History of Play' by Eamon O'Kane which allows children play.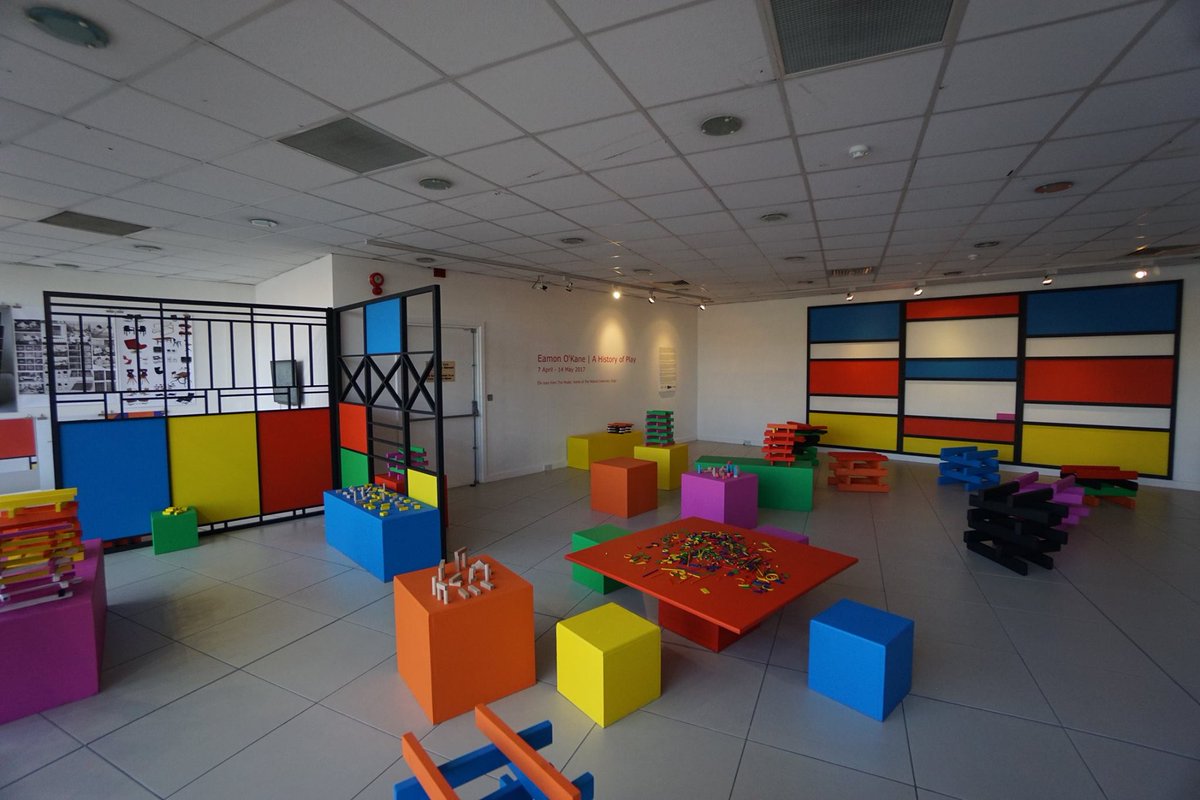 I thought it was a really creative exhibition and really included children in a way that I had never seen before.
I also was lucky enough to pop into the National Gallery in Dublin and saw a lovely exhibition called Imagining Ireland in 2116. Children in primary and secondary schools had entered pictures into a competition with the winners been shown in the national gallery.
It was interesting to see what children thought Ireland would be like in 2116. I particularly liked a picture with The General Email office and Mars Lingus.
Not every child is very academic but there is no limit to creativity. I think it is so important that exhibitions are made more child friendly in some way to hopefully inspire children to think outside the box and continue with creative projects. Overall I am very happy being able to see more art and find wonderful exhibitions like these ones.